The Right Mortgage 'virtual' Training Event

20th May 2021
TOP PRIVATE MEDICAL INSURANCE (PMI) FIRM AWARD
2021
Thursday 20th May was the Awards 2021 celebrating Broker Success: Awards Ceremony  #RightMortgageNTE was this year held virtual.
We are delighted to win this award, that recognises the hard work and success of our team.
It's been a challenging year with the pandemic and its nice to see our efforts to maintain 'business as normally' has been achieved.
It's been great to continue our success from Winning Top PMI Firm 2020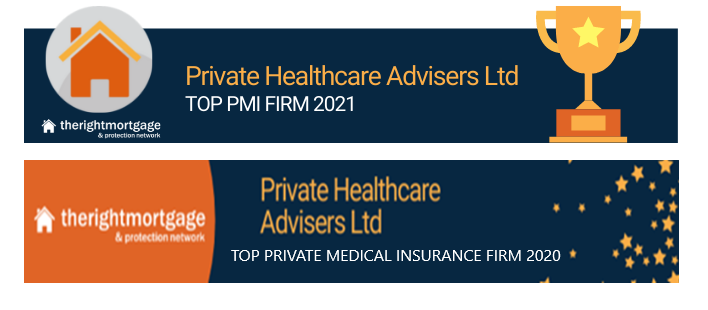 If you feel you could benefit from Private Medical Insurance or would like speak to our award winning team, then please get in touch.
Private Healthcare Advisers
Advice for you.