Meet The Private Healthcare Advisers Team
With over 30 years' combined experience within Private Healthcare, we specialise in helping individuals find the right Private Healthcare policy. We have many years of experience of working with all the large insurers and we understand the importance of the right scheme for you.
We are a local team, based on the south coast. We are pleased to say that we are not in some far away call centre. We believe in the personal touch and deal with all our clients on a one to one basis, and where possible, we offer face to face advice in the comfort of your own home, or we can advise you over the phone and by email.
We provide professional and personal advice
IF7 – All advisers are qualified and pass the Chartered Insurance Institute's Healthcare exam
Specialist advise for Military, Education & Small business
Access to BUPA, Aviva, AXA Health, Vitality Health and many more
No Obligation and Free service
Already have Private Healthcare? Paying too much? Get in touch to learn more about how we can help.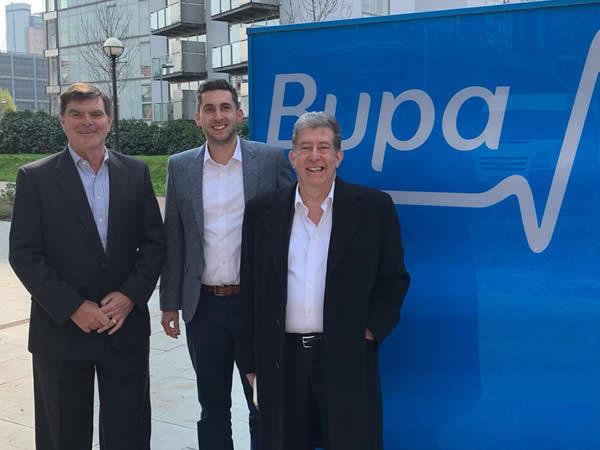 Our Background & History
Private Healthcare Advisers was established in 2003 by Alister Good.
After his time at Royal Military Academy Sandhurst he completed Short Service Commission in The Queen's Royal Irish Hussars.
On returning to civilian life Alistair started working with BUPA to help create a bespoke Private Healthcare package designed especially for the military. For more than 15 years Alistair worked closely with the Military & Bupa with much success. Over the years this military scheme has enrolled over 12,500+ Armed Forces & MoD personnel and their families..
In 2005 Steven Gay and David Rolfe joined Alister to expand the Bournemouth office of BUPA to include Education.
Sadly, Alistair fell ill and died suddenly and unexpectedly of a brain tumour in early 2008. He was aged 42.
A very worthy Samantha Dickson Brain Tumour Trust and the Umbrella Fund have been set up in Alistair's name. Please feel free to show your support www.thebraintumourcharity.org
To this day, the business has continued Alistair's good work within the military community. The office still works on the same ethos created by Alistair – providing dedicated, free, friendly advice on Private Healthcare.
Private Healthcare Advisers Ltd which is an appointed representative of The Right Mortgage Ltd. The Right Mortgage Ltd is authorised and regulated by the Financial Conduct Authority. Financial Services Register number 649443. All our advisers are qualified and have gone on to pass the Chartered Insurance Institute's Healthcare exam. We are pleased to continue the ethos to be able offer professional & high quality advice to all our customers.