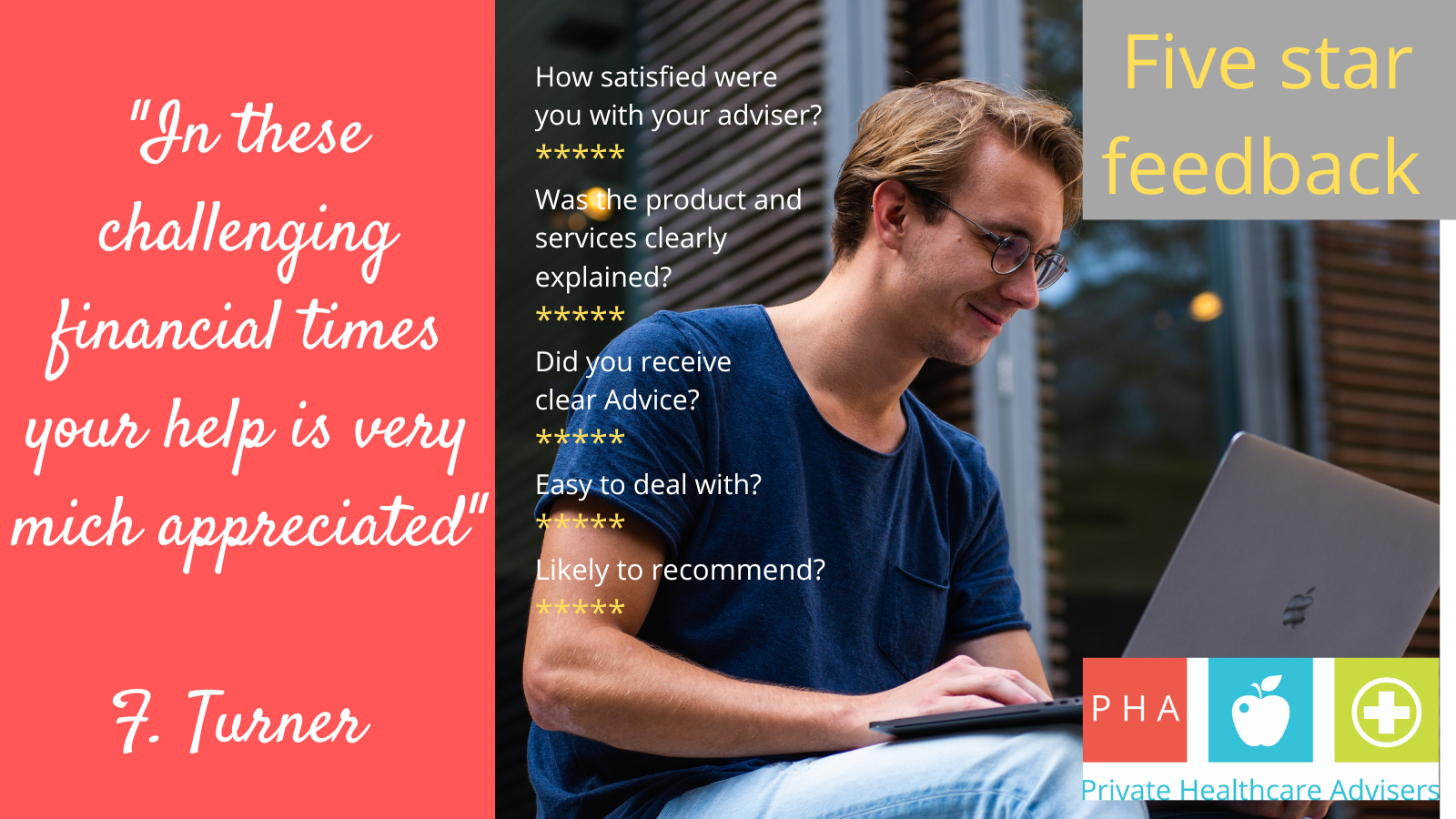 How satisfied were you with your adviser?
5
Was the product and services clearly explained?
5
Did you receive clear Advice?
5
Easy to deal with?
5
Likely to recommend?
5
Any other comments?
Great call with Christian Rolfe , resulted in saving me nearly £50.00 a month on my renewal bill by reviewing my excess.
Really wanted to stay with BUPA although other cheaper providers were an option but this was a great outcome so thanks for your help .
In these challenging Financial Times your help is very much appreciated
F. Turner – 03/05/2022

If you feel you could benefit from Private Medical Insurance or would like to find out more about the costs involved, please contact us.
Advice for you.
Private Healthcare Advisers